MIDLANDS COMMUNITY
DEVELOPMENT CORPORATION
MISSION
"Opening doors by providing
programs and services that change lives
in the midlands of South Carolina."
Personal and Education Development
Housing
Healthcare
Employment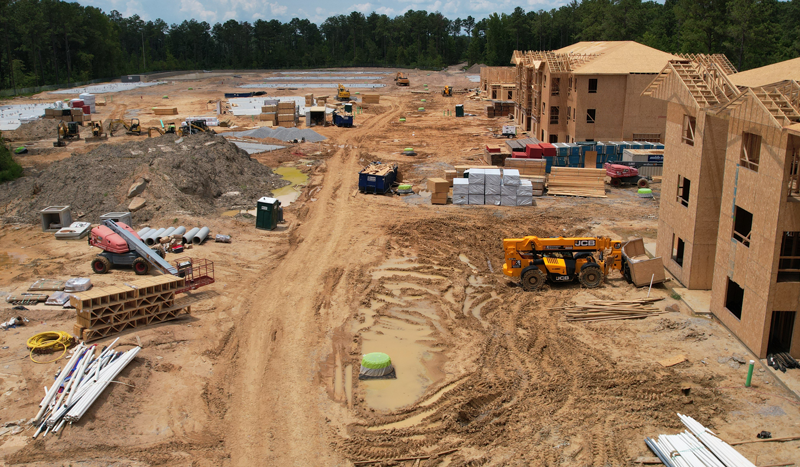 Economic Development
The History of the MCDC
The Midlands Community Development Corporation (MCDC) was incorporated and received tax exempt 501c3 status in 1998. Its mission has always been to provide needed services to members of the community and their families. Affiliation with the Bible Way Church of Atlas Road, its parent organization, is not required to receive services at the MCDC. However, free and fee for service programs are offered at the MCDC.
We are committed to building and maintaining an organization with the highest ethical standards, therefore we will foster and promote a culture of transparency which cultivates public trust and achieves results with integrity.
We are committed to the belief that all stakeholders offer diverse opinions, perspectives, and input. We will demonstrate our openness and willingness to be inclusive by seeking the representation and participation of diverse stakeholders from the board room to program recipients.
We value competent, knowledgeable staff motivated to achieve personal and professional growth. We strive to develop and sustain the talent, tools, and techniques which create the culture of a Learning Organization
The continuous pursuit of organizational excellence creates opportunities for realizing our full potential. We strive to achieve outstanding customer service and if we fail to meet these standards, we acknowledge it and immediately take actions to rectify the situation.
We are sensitive and caring to those we serve and to each other. This belief helps underscore our commitment to our mission and keeps us focused on the needs of the community.
Collaborations and Partnerships
We will intentionally work to connect with and develop win-win relationships with other socially responsive entities aligned with our vision, mission and values to bring needed services to our constituents.
Edrie Breeland
Executive Assistant
Sonja Bush
Graphic Designer
Janice Cohen
Director of Marketing
Felicia Doe
Director of Finance and Accounting
Joshlynn Edmond
Project Manager
Cedric Jackson
Deputy Director
Darrell Jackson, Jr.
Executive Director
Lisa Hudson Jackson
Human Resources Director
Dr. Ruby Johnson
Achievement Specialist K-6
Tonia Morris
Fiscal Analyst
Dr. Lorraine Peeples
Achievement Specialist 7-12
Tarryl Rhodes
Operations Manager
Dr. Thelma Sojourner
Project Director
Dr. Helena Tillar
Professional Learning Specialist
Theonita Wiggins
Chief Human Resources Officer
Partnership
We are thankful for the people and organizations who stand behind our mission and vision and help make ministry happen at the MCDC.